If you're a gardener who cares about your success and wants to grow lots of food in your garden this season, you probably have a sense that you should be doing some advanced planning so you're prepared when the season hits.
But, when you hear everyone else talking about how they're planning their gardens and ordering seeds, you feel a little confused because you're not sure exactly where to start and what to do.
You're not alone. Garden planning can feel overwhelming for gardeners who've never tried it before.
But, I've learned over the years that the most successful gardeners are the ones who give some thought to their gardens before the season begins.
Luckily, I'm a big proponent of keeping things as simple as possible when it comes to all things gardening, so "garden planning" to me doesn't mean sitting for hours on end attempting to figure out exactly what I'm going to do each week of the season.
Instead, it's about spending some time thinking about my goals for the year, getting clear on what new skills I might want to learn, experiments I'm hoping to try in my garden, and new varieties and vegetables I want to plant.
I aim to have this accomplished by mid-February most years so I can order my seeds and be ready to go when my seed starting schedule begins at the end of the month.
This timeline forces me to sit down and delve into some garden planning during January and early February. And even I, the person who teaches about how important it is to plan your garden, find it difficult to carve out the time with my busy speaking and teaching schedule at this time of year.
A case of the cobbler's children having no shoes? Possibly. This garden educator sometimes has trouble making time for her own garden.
If this sounds like you, too, I'm hoping to help you jump-start your own process with this roundup of vegetable garden planning resources. Block out a few hours of time in the coming weeks to really delve into and savor the beginning of the gardening season by engaging in some light and fun planning.
Vegetable Garden Planning Resources to Kickstart Your Season
Garden Planning Posts from This Blog
I guide you through some of the different angles from which to think about planning your garden in these posts.
How Many Different Varieties Should You Plant in Your Garden?
How I Choose Which Vegetables to Grow in My Garden
How Long Do You Have to Wait for Each Vegetable to Grow?
The Most Important Thing to Consider When You Want to Increase Your Harvest
Grow These Unique and Colorful Varieties This Year
Garden Planning Books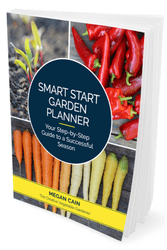 My book, Smart Start Garden Planner, keeps garden planning practical, down-to-earth, and fun! You'll work through your plan step-by-step, and at the end, you'll have a personalized blueprint for what a successful season in your garden looks like.
This is a valuable planning book for advanced gardeners who want to take their food production to a new level. The authors of this book have a lot of farming experience, and they're able to adapt many of the practices and information from vegetable farms and make it applicable to home gardeners.
.
Check out more of my favorite organic gardening books in this post.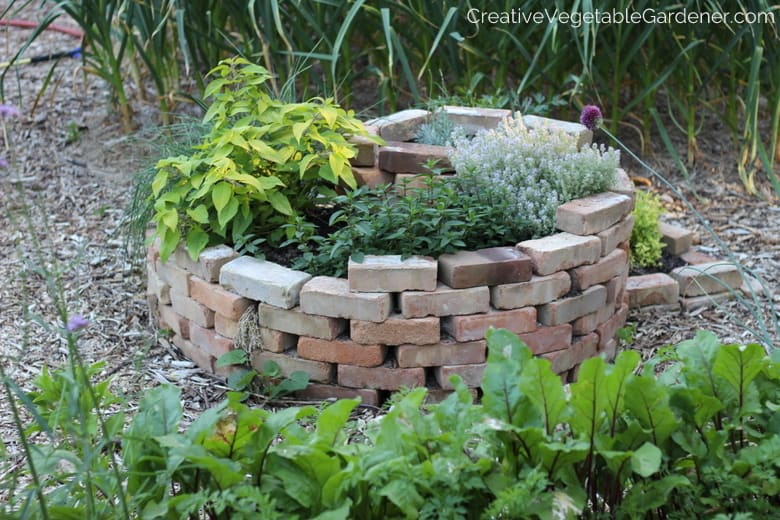 Planning Posts from Garden Friends Around the Web
There are a lot of awesome garden bloggers and writers from around the world, and I'm fortunate to know many of them. Check out some of their best posts below.
Plant, Grow, Harvest: Your Guide to Starting a Vegetable Garden for Your Home – Check out this Redfin article I was featured in!
Planning Your Vegetable Garden: Mapping the Garden Beds
Six Planning Tips for Starting a Garden from Scratch
Planning This Year's Vegetable Garden
Free Plans for Building Raised Garden Beds
10 Reasons to Keep a Garden Journal
Podcasts About Garden Planning
I often listen to podcasts while cooking, taking an afternoon walk, or trying to accomplish a chore or job I've been dreading. Having some company while you work always makes the work go more quickly and easily.
Margaret Roach is the former garden editor of Martha Stewart Magazine and often has the who's who of the gardening world on her podcasts. This episode was a fun one!
Oddball Edibles: Unusual Vegetables to Grow
The host of the Encyclopedia Botanica Podcast is knowledgeable, positive, and passionate about gardening. Check out her episodes about ordering seeds.
I've been a guest on many podcasts over the years and its always a blast having the chance to talk (not just write!) about my passion. I always love chatting with Jennifer Ebeling of the Still Growing Podcast.
Talking Smart Garden Planning with Megan Cain
If you're feeling impatient for the gardening season to begin, garden planning is a great way to get started without having to wait for spring to arrive. And if you let it, the anticipation of the gardening season can be just as sweet as the season itself.
This year, treat yourself to a few hours of dreaming about and planning for what will hopefully be your best season yet.