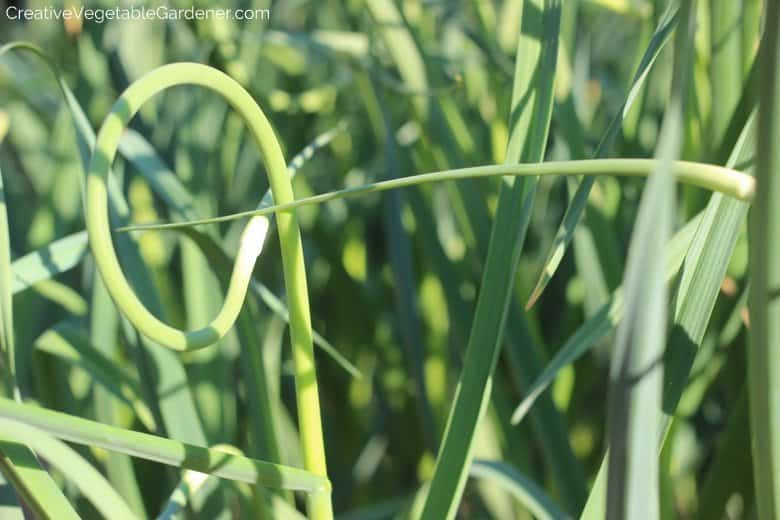 If you're not sure what to do with all of the scapes from your garlic crop, this post will teach you how to make my favorite garlic scape pesto for use in delicious meals during the cold winter months.
One of the fun things that naturally happens once you start preserving food from your garden is you get in the habit of daydreaming about all of the delicious ways you're going to eat the item throughout the year.
This week when I was making my annual batch of garlic scape pesto I flashed to our annual winter ski trip to the Upper Peninsula of Michigan. We rent a cabin that has no electricity or running water, and we have to load all of our supplies onto sleds and ski them into the cabin.
The weekend is one of my favorite of the winter season. We spend a few days cross-country skiing on beautiful trails, taking turns cooking for each other on the woodstove, and eating great food and drinking good beer by candlelight.
Tradition calls for everyone to bring food for lunch to share with each other.
There's usually a big spread on the table for a few hours in the afternoon so skiers can arrive on their own schedules and dig in.
We eat my husband's famous homemade hummus, cured local meats and cheeses, fermented goods, sliced vegetables, fresh greens, salty chips, and various spreads and pestos.
It's a sandwich-making feast for famished skiers!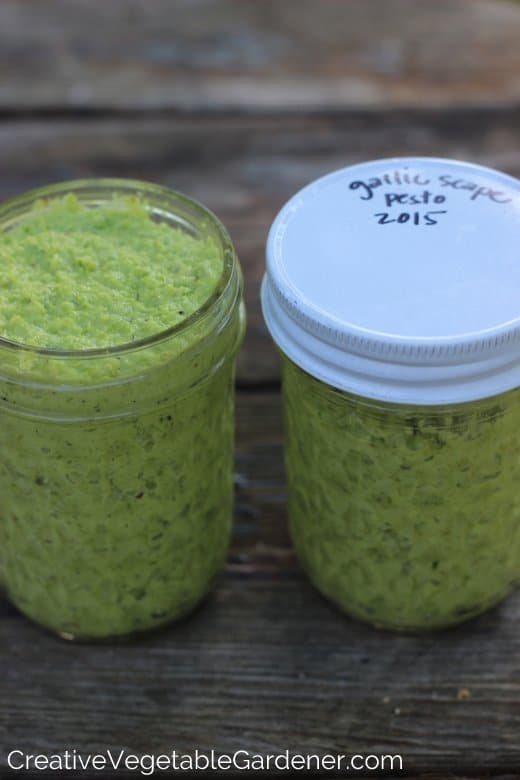 We always bring a jar or two of our garlic scape pesto to sit amongst the other homemade sauces and spreads (it's a food preserving kind of group).
And while I'm tucking into a delicious sandwich in a snowy cabin many miles and months away from my garden's garlic season, I'll gaze out the window and think of the sunny and warm day in June when I made that pesto in my kitchen.
Food preserving is about more than just using up your excess harvest. It's about creating your own yearly traditions of preserving what you grow so you can use those ingredients in delicious meals all winter long.
If you're a garlic grower like me (220 heads every year!), you might be swimming in garlic scapes each season around early summer. Making garlic scape pesto is hands down my favorite way to use up piles of scapes from my garden.
Here's the simple recipe I use every year.