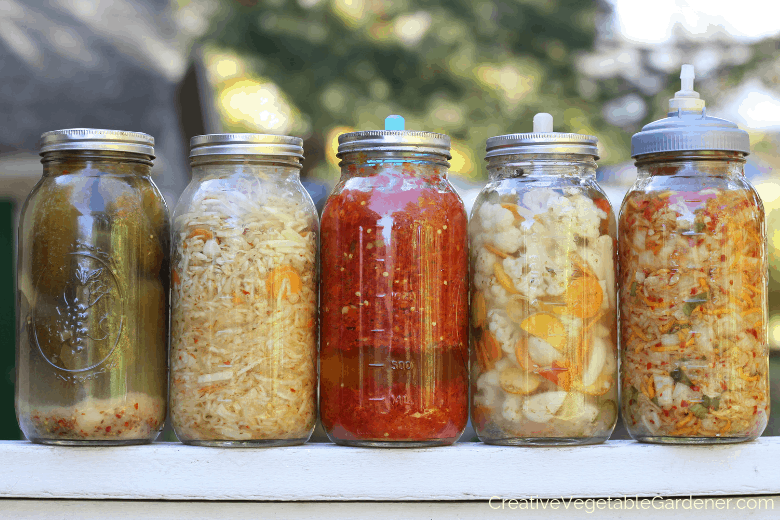 At first glance, fermentation may seem complicated and mysterious. How do you turn fresh vegetables into delectable fermented foods without magic? Well, I'm here to reassure you that no special powers are needed to understand and master the art of fermentation.
In fact, once you're familiar with the process and try a recipe or two you'll be shocked at how easy and foolproof it can be. I was a newbie about 18 months ago and now I'm obsessed with all things fermentation. For proof, come over and take a look at my kitchen counter right now, which has no less than five jars of vegetables in various stages of fermentation. Yum!
Once you start looking around the internet it's easy to become overwhelmed by the sheer volume of recipes out there. How do you choose? Luckily, I have a few shortcuts for you!