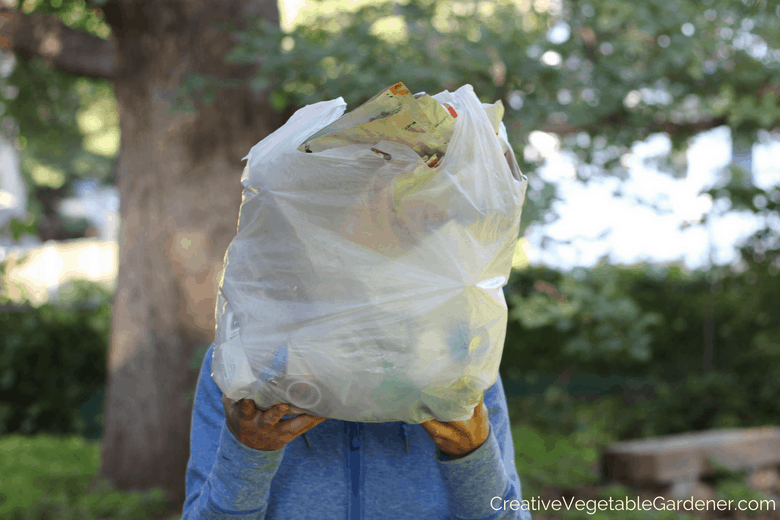 In today's modern world, plastic is everywhere. It's in the clothes we wear, around the food products we buy from the grocery store, and it packages the items that show up in our mailbox when we order online.
Even for those of us who try to be conscious of our plastic use, it's difficult to live a plastic-free life.
When I heard about the concept of Plastic Free July from some eco-conscious travel bloggers I follow, I was intrigued. The idea was hatched in Australia in 2011 in an attempt to challenge people to be more aware of their plastic use with the aim of encouraging changes in habit and behavior.
Participants commit to a 30-day period during the month of July during which they try to use as little plastic as possible. The campaign focuses specifically on single-use plastic like straws, water bottles, and takeout containers, but also encourages you to try to do without plastic for the entire month.
In the past few years, I've followed several different 30-day eating challenges (elmination diets, Whole30, Clean Diet) in order to look more closely at what I was eating and how it was affecting my body. I've found that focusing a limited amount of time on a very specific area of my life has been a really fun and successful way to break habits, take pauses, and form new behaviors.
I can't help it, I love a challenge, and my husband was willing to play along, so we were in!

Trying Out a Plastic Free Life
On July 1 I hung a plastic handled bag on our kitchen door and we decided that we'd collect any plastic we did use in that bag and take a look at it at the end of the month.
This turned out to be a wise move. In most first world countries we're used to throwing our trash into a household bin, then transferring it to our curbside container, and then having it "go away" in a truck that comes to our house and picks up our trash.
At our house, we generally put out one medium-sized bag of trash once a month. I've always thought that was pretty darn good, so I let myself off the hook from paying too much attention to what I was putting in that trash bin. In other words, I got lazy!
By encouraging ourselves to keep the plastic trash we were generating, it made using it a little more "painful". A few times when I was out with my husband and he somehow found himself with a piece of plastic he would moan, "Oh great, now I have to put this in the plastic bag."
It wasn't easy to watch that bag full of plastic grow bigger throughout the month. And it was a great visual reminder of what we had committed to.
The Results of Our Month Without Plastic
Personally, I treated the month as a fun challenge. It forced me to be creative in avoiding plastic and led to some new discoveries. When I was reading about Plastic Free July I stumbled upon a whole world of people online who are dedicated to the Plastic Free Life and Zero Waste Living.
Reading their blogs, joining a Zero Waste Facebook group, and following a few folks on Instagram helped me feel like I was part of a movement of positive people who are committing to changes in their own lives as a form of environmental action. This has given me so much hope and inspiration on my own journey!
After the month was over, I spread out our bag of plastic trash and organized it into categories. Here's what we found.
Kitchen Trash
The biggest pile by far came from food packaging. Even though we spend a lot of time in the bulk food aisle of our local co-op, grow our own food, and shop at the farmers market, we still managed to produce a bit of kitchen waste. This doesn't include the things we recycled or the plain plastic bags we repurposed to store veggies in the fridge.
The biggest culprits were tortilla bags and bread bags. We eat a lot of wraps when traveling and camping, and July was a big travel month for us, so… a lot of tortillas were purchased. We actually don't eat that much bread, and I make gluten-free bread for myself, but somehow we ended up with three bread bags.
The rest of the pile were things like bags for chips, rice cakes, frozen pie crusts, noodles, salmon, and flour.
Next Steps: We struggled with wrapping our heads around (ha!) a life without tortillas since we eat so many wraps. In a perfect world where we have more free time, we would make our own tortillas with a press. But, I already grow much of my own food and we cook from scratch most nights. This is something I'll have to work up to.
Bread seems like the easier one to tackle. There is a local bakery where we could buy bread without packaging and possibly freeze a few loaves to make it more convenient.
As for the miscellaneous food packaging, I'm in the process of re-evaluating the things I buy on a regular basis that do come in plastic packaging. Is there a non-packaged or non-plastic alternative? Can we move away from using this item? I've made a few small changes with hopefully a few more to come.
Bathroom Trash
As you can see from the above photo, we regularly brush our teeth and use sunscreen! Although we already try to keep our bathroom products to a minimum, this challenge helped me realize that a lot of the things we do use come in plastic containers. After the kitchen, I think our bathroom is the second area where we could make some major changes to help decrease our overall household plastic use and move towards a plastic-free life.
Next Steps: The first step is to use up what we have. As we run out of products I'll be researching alternative options. I've already found some exciting products and companies, and I'll share them as I learn more.
Household Items Packaging Trash
This next category contains miscellaneous items we bought for our household that came in plastic wrapping: lightbulbs for our camper, a case of canning jars I bought for fermenting, a mop head, a lighter, and firewood when we were camping.
Next Steps: Of course, sometimes you need to buy new things for your house or apartment because that's a part of life. But, what's been helping me lately is reciting this refrain in my mind, "Use what I have." Is there a way I can use something I already have to solve this problem or fill this need?
Very often there is a creative solution. If not, I make a trip to the secondhand store to see if I can find what I need, and then I'll buy a new item as a fallback plan. We live in a consumeristic society that has trained us to buy things to solve problems. But, if we take some time to consider other options we might find that's not always necessary.
Online Shopping Trash
I'm not a big shopper and I don't like having a lot of things in my house. But, when I do need something I appreciate the convenience of being able to shop online. During July I ordered more fermentation lids, a few things for our camper update, and several brands of reusable produce bags. Most of these things came in plastic mailers.
I never paid much attention to how things arrived in the mailbox until this month when I had to put those mailers in that darn plastic bag!
Several of the companies I ordered products from were independently owned, so I decided to write a kind note encouraging them to reconsider using plastic envelopes and package their products in paper instead. I actually received some earnest responses, including an invite to help give input on their upcoming packaging redo, and a thank you note for encouraging them to tackle this issue that's been on their to-do list.
Next Steps: This is a tough one because you often don't know what kind of packaging the item will be in until it shows up at your house. Like the category above, recommitting to buying less and using what I have will help with this.  Also, shopping at the second hand store in my neighborhood helps me buy things with no packaging.
But, what should I do when I have decided I want/need to buy something?
Going to a local store would be great, but they often don't have the item I'm looking for. And sometimes, the store is across town and I'd need to drive, so I'd rather order from home and not have to make a car trip. There are no clear answers to some of these questions, so this is something I'll be tossing around in my head for awhile.
Miscellaneous Trash
And finally, once I sorted all of the big items from our bag, I was left with a pile of random plastic bits and bobs like little candy wrappers, wristbands from an event, and the plastic wrap from around the lids of new jars of food items. Hopefully, as we work on reducing plastic in the other categories this one will shrink as a result.
What Did We Learn?
The biggest thing I learned is that I do care about the amount of plastic trash I'm producing. I've been proud of how little trash I produce in general, so over the years, I've gotten a little lazy at challenging myself to find ways I can do better.
This challenge helped me identify some areas where we can definitely improve. Overall I feel re-energized and re-committed to striving towards a plastic-free life, however difficult or impossible that may seem.
I've gotten a lot of inspiration and ideas from other people in the Zero Waste and Plastic Free community, so I'd like to pay it foward by sharing my journey with you in the hopes of encouraging you to take steps to reduce your plastic footprint, wherever you are in the journey.
What Can You Do?
I highly recommend organizing a plastic-free 30-day challenge in your own household. It helped us immensely to have a set period of time where we were focusing on this issue. We became hyper-aware of the ways we were using plastic and started to look for solutions to cut our use during that time.
Thirty days also felt manageable and more like a research project than a chore. If you treat it like an information gathering period and not something you beat yourself up about you may find yourself treating it like a fun challenge.
I also encourage you to collect the plastic waste you do generate so you can take a look at it at the end of the month and decide what categories you want to prioritize. I've decided to work on food packaging first, and I'll move on to the bathroom once I feel like I've made strides in that area.
There are a lot of problems and issues in our world that seem overwhelming and hopeless sometimes. Will using less plastic solve all of these problems? Not by itself, no. But, we as consumers do have a lot of power and if we change our buying habits over time we can force a change in the larger picture of plastic packaging and overuse.
Our own lives are where we have the most control, so it makes sense to start with ourselves. Hopefully, the changes we make individually will ripple out into the world and come together to form a tidal wave of change.
I'd love to hear what you're doing to reduce your plastic use! Leave a comment below this post.