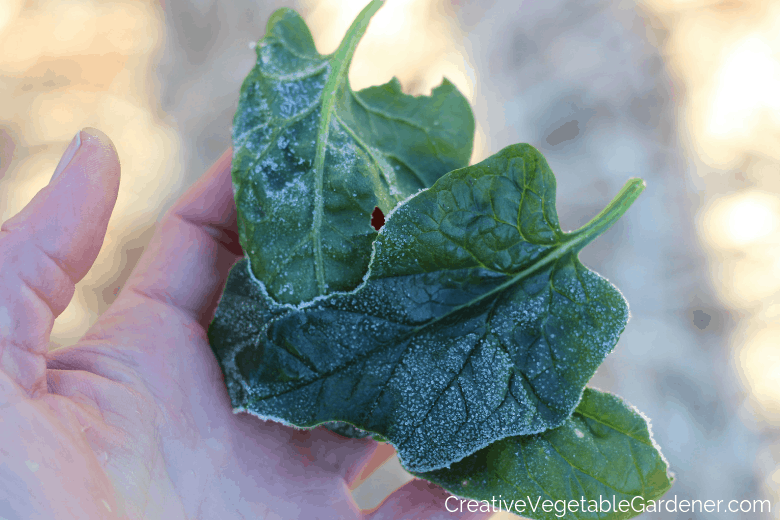 When you know and understand the concept of frost tolerant vegetables you can save yourself from the very traumatic experience of going out to your garden to find a bed full of dead plants.
First, let's define frost so we're all on the same page. A freeze or frost is when the nighttime temperature is between 28-32 degrees F.
There's also what's known as a hard or killing frost which is more severe. That's when the temperature at night drops below 28 degrees F.
Plants cells are filled with water, so as the temperature hovers around freezing the water turns to ice and bursts the cell walls. This is why plants will often look wilted on the morning after a frost.
Why is this important?
Well, there are two big categories of vegetable plants – the ones that can survive a frost in the garden (frost tolerant vegetables) and the ones that will get killed by frost (non-frost tolerant vegetables).
You need to be very familiar with which vegetables fall into each category so you can make sure you're planting the right vegetable at the right time in the season for it to grow and thrive (and not die!).
If you plant a tomato seedling, which is not frost tolerant, too early in spring and then your garden gets hits by a frost one night, your plant will likely be killed or severely damaged.
When do frosts happen?
During spring and fall, depending on where you garden, and especially if you garden in a northern climate like mine in zone 5, the nighttime temperatures can fluctuate wildly. These are the times of the year when a frost is likely to occur.
For example, where I live in Wisconsin the April nighttime low temperatures can be anywhere from 20 degrees to 50 degrees F. That's quite a spread!
By late May my climate has settled into pretty stable nighttime temperatures and we rarely get a frost after the third week of May. Although it has happened! This is when we enter into the summer gardening season.
At the end of the summer as fall approaches, the same temperature fluctuations start up again and eventually our first frost will arrive, usually around the beginning of October.
Average First and Last Frost
You can get an idea of the general times of year when you can expect frosts in your garden by looking up the average last frost date in spring and average first frost date in fall.
The best way to do this is to go to the website plantmaps.com and enter in your zip code.
Both sites will display information for your area including your average first and last frost dates. Keep in mind that the actual day of the last frost can vary widely from year to year, especially with changing climate conditions.
Although my average last frost is usually around Mother's Day, we have had frosts as late as Memorial Day Weekend. (I lost all of my peppers plants that weekend. True story!)
Your average first and last frost dates for your area are just a guide to help you narrow down when these frosts are most likely, but not guaranteed, to occur. You still need to be paying close attention to the weather forecast around these times, which we'll talk more about later in this post.
Most Common Mistakes in the Spring & Fall
What most commonly happens in spring is that gardeners plant vegetables that aren't frost tolerant too early and then their gardens get hit by a spring frost.
If you make this mistake and plant too early you might come out to your garden one morning to find a bunch of dead seedlings that have been killed by cold weather. (Ouch!)
In contrast, at the end of the season as fall approaches, many of our hot weather crops like tomatoes, peppers, and eggplant are large and robust and are pumping out lots of fruit for our dinner tables.
But, as your garden approaches your average first frost date, there's a high likelihood that a night will arrive where the temperature falls to 32 F.
If you're not paying attention to the weather this change of temperature might catch you by surprise. And when you go out to your garden the next morning to pick a tomato for your omelet you'll start crying because your tomato plants are dead and the fruit is inedibly mushy.
Now that you understand what a frost is, how to find out your average first and last frosts, and why it's important to know about frost tolerant vegetables, let's get into which vegetables actually fall into that category.
Get to Know Your Frost Tolerant Vegetables
Luckily, many of the vegetables we have planted in our gardens in early spring and fall are frost tolerant. And in fact, most of them thrive in the cooler temperatures of these seasons.
Things to Know in Spring

In the spring, you can plant the below list of vegetables before your average last frost. In fact, some of them, like arugula, cilantro, and spinach prefer being planted in early spring because they grow better in cooler weather.
If you're not sure exactly when to start planting the different vegetables in your garden in spring you can visit this article where I include a printable calendar you can customize for your garden zone: How to Grow More Food with a Custom Planting Schedule.
It's a good idea at this time of year to keep your eye on the 10 day forecast before planting. Even though these vegetables are frost hardy, you should wait to plant them if a big snowstorm or extremely cold weather is in the forecast.
If my 10 day forecast lists temperatures in the upper 20's and 30's F I'll go ahead and plant some of the frost tolerant vegetables on this list.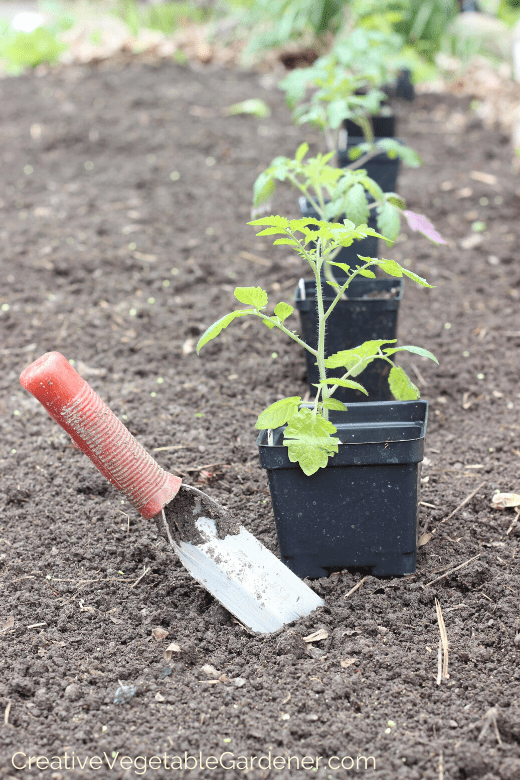 Things to Know in Fall
In the fall, you'll be pleasantly surprised at how well the frost tolerant vegetables are doing as the nighttime temperatures start decreasing.
Many of them, such as kale, leeks, carrots, collards, and brussels sprouts, actually get sweeter after a few frosts. The cold weather causes them to convert their starches to sugar, which makes them even more delectable.
As you'll see in the lists below, once the temperatures dip into the lower 20's and teens F, most of the plants will eventually die without the added protection of row covers, cold frames, and low tunnels.
This is more of an issue for the fall since it's gradually getting colder. You don't need to worry about this in the spring since the temperatures are warming.
Anything that's frost tolerant doesn't need to be harvested before your first frost in fall, it'll stay just fine in the garden for a while.
Vegetables that can withstand a light freeze/frost (28—32 F):
Bok choy
Cauliflower
Celery
Chinese Cabbage
Lettuce (depends on variety)
Peas
Vegetables that can withstand a hard frost (below 28 F):
Arugula
Broccoli
Brussels sprouts
Beets
Cabbage
Carrots
Cilantro
Collards
Kale
Kohlrabi
Leeks
Lettuce (depends on variety)
Mache
Mustard
Onions
Oregano
Parsley
Parsnips
Radishes
Sage
Scallions
Spinach—can survive all winter
Swiss Chard
Tatsoi
Thyme
Turnips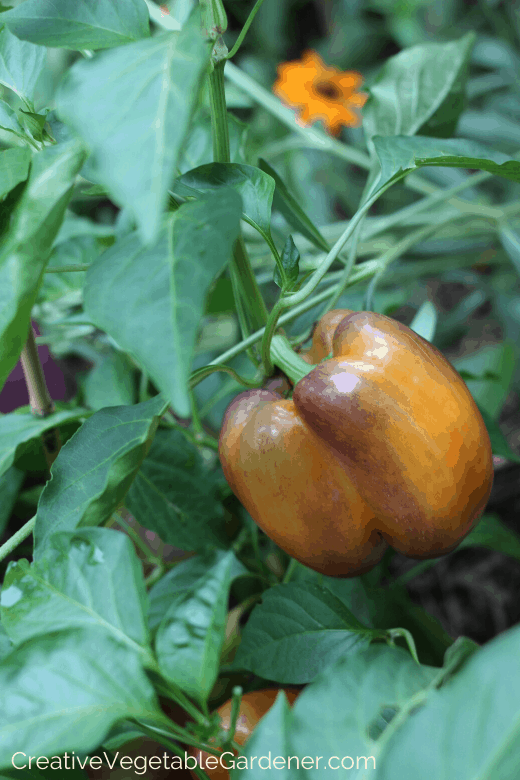 Get to Know the Vegetables That Aren't Frost Tolerant
Which vegetables won't survive a frost?
All of the vegetables that scream summer – tomatoes, basil, summer squash, peppers, and eggplant – will not survive low temperatures.
If it hits 32 degrees F in your garden, these plants will be brown and dead in the morning. (Note: basil can start getting frost damage at 38 degrees F.)
That's why in the spring you need to wait until your average last frost date has passed before planting these seedlings in your garden. I also advise regularly checking the 10 day forecast around the time you want to plant hot weather vegetables.
If there's any chance of frost you should definitely hold off on planting. As I wrote earlier in this post, I lost 35 peppers plants one Memorial Day Weekend because I was in a hurry to plant before going out of town, even though the forecast called for pretty low temperatures.
In the fall I also recommend starting to check the 10-day forecast on a regular basis as you start to get near your average first frost date.
If you see a frost warning coming up, make sure you either harvest anything you want to save before the frost or cover the plants with plastic or row cover to try to extend their life.
If you have a patchy frost, or it doesn't quite get down to 32 F, there might be dead spots on the plant, but overall it will still be partially alive. Unfortunately, because the water in the fruit freezes as well, it's usually not very tasty after it's been frosted.
Personally, I've been found out in my garden the night before a frost gathering up any last vegetables that are harvestable.
It's usually not worth it to me to protect the warm weather plants this late in the season because by this time they're very diseased (tomatoes and basil) or not producing much anymore (peppers and eggplant).
Here's a list of vegetables that won't survive temperatures below 32 F:
Basil (frost damage occurs at 38 F)

Beans
Corn
Cucumbers
Edamame
Eggplant
Melons
Okra
Peppers
Potatoes
Pumpkins
Rosemary
Summer Squash
Sweet Potatoes
Tomatillos
Tomatoes
Winter Squash
I created a printable sheet for easy reference. You can download and print it out here: Which Vegetables Survive a Frost.

Additional Spring & Fall Gardening Resources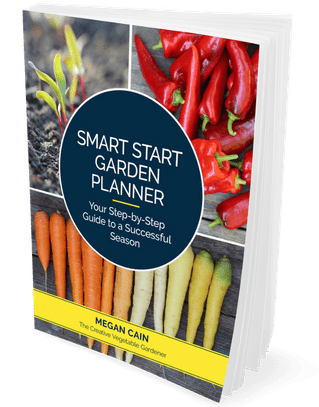 My book, Smart Start Garden Planner, is packed full of beautiful photos, tons of worksheets, and tips and techniques to create your own blueprint for what a successful season in your garden looks like.
.
FREE MINI COURSE: My how-to video series, Harvesting Fresh Veggies in the Snow, will teach you how to keep your garden harvests going all the way into the holiday season with the use of row covers, low tunnels and cold frames. I harvest from my garden 10 months of the year every season in zone 5. You can, too! Watch the FREE mini course here.
GARDEN SUPPLIES: You can find my favorite garden tools, supplies, books, and more in my Amazon storefront.
Now that you're armed with the knowledge of frost tolerant vegetables vs. hot weather vegetables you can rest easy knowing you're prepared for whatever surprises the spring and fall seasons may bring. And after gardening for 17 years, I've learned Mother Nature always has a few up her sleeve every season!