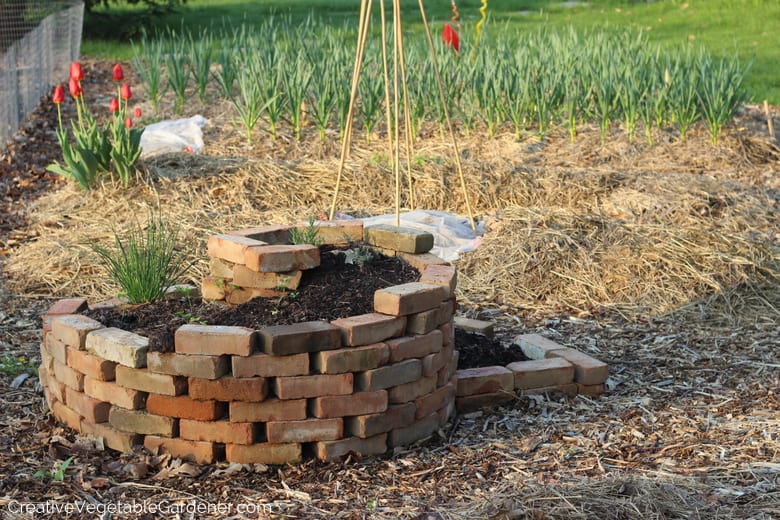 Last fall the hosts and film crew of The Perennial Plate visited my front yard garden to film a segment for the Madison edition of their show. The Perennial Plate is a two-time James Beard Award winning online weekly documentary series dedicated to socially responsible and adventurous eating.  The husband and wife team travels the world exploring the wonders, complexities and stories behind the ever more connected global food system.
For my segment I built an herb spiral out of brick in my front yard and talked about how to create a fall hoop and cover it with row cover to extend the season. They even included a cool time lapse of me building the spiral. The show airs on PBS stations around the country, but they also post each episode online.
Last weekend I plant rosemary, thyme, sage and parsley in my herb spiral, so I thought it would be the perfect time to share the episode with you.
The episode is really interesting, but if you don't have time to watch the whole thing my segment starts at minute 12:40. Click on the image below to go right to the episode.
SHARE IT ON PINTEREST