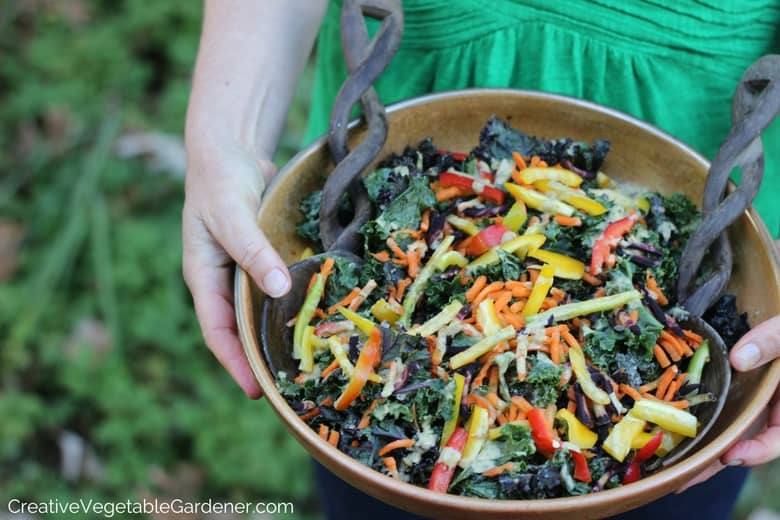 Kale is one of those vegetables that elicits many different responses from people. Some people think its proper place is as a garnish on the buffet table and others walk around with their Eat Kale t-shirts like religious devotees.
Which camp do you fall into? Or are you somewhere in the middle? Kale is officially a trendy vegetable, but maybe you find it puzzling that it's inspired such adoration recently. I mean, most of the time you probably have more coming out of your garden then you know what to do with. That's been my story.
That's because kale is one of the garden vegetables that gives you a lot of bang for your buck. If you live in a northern climate like mine you can plant a kale seedling in spring and still be harvesting from that same plant at the end of October. I have a few lacinato plants in my garden that I've been getting food from for eight months!